Self Assessment software that's ready for
Making Tax Digital




CLOUD BASED
Nothing to download, install or configure

IMPORT TRANSACTIONS
from your bank, spreadsheet or software

AUTOMATIC CALCULATIONS
Your Self Assessment tax returns done in real time

SUBMIT TAX RETURNS
fast and easily with
Making Tax Digital
Don't you just love it when things… work?
Software doesn't have to be complex. And at #GoFile, we've made Self Assessment easier than ever.
Watch this video to discover:
The fastest way to file a Self Assessment tax return
The 3 unexpected benefits of Making Tax Digital
How to file your Self Assessment Tax Returns in 3 easy steps
1) Import your relevant transaction history – or input it manually
2) Click the button to sync the information with HMRC
3) Check the tax position sent by HMRC
Done!
#GoFile can file Self Assessment tax returns for individuals, sole traders, property landlords and more.
Whether you just need to claim a few expenses, report dividends, or have a full sole-trader business, you can maintain your transaction history and report information to HMRC right here with Making Tax Digital.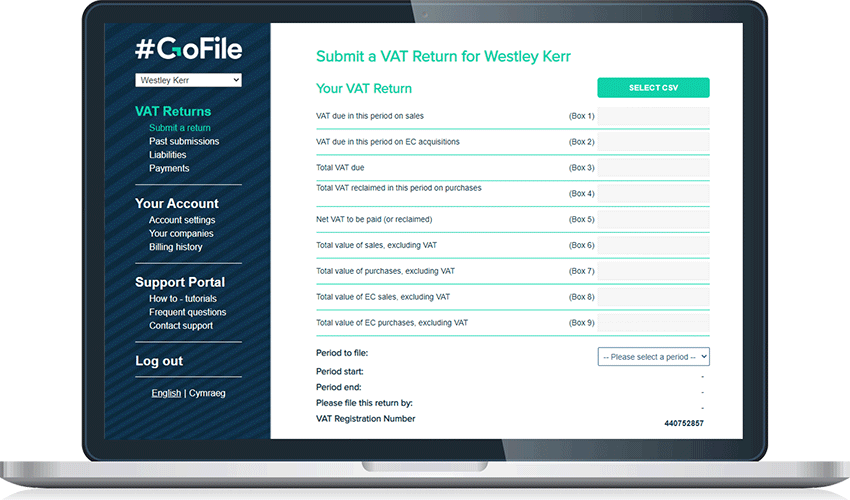 Say Hello to Making Tax Digital.
(and goodbye to traditional tax returns)
Worried about the switch to Making Tax Digital? You needn't be.
Self Assessment is now easier than ever.
And at #GoFile, we'll hold your hand and walk you through.
Here's how it works…
Making Tax Digital is a whole new way of reporting your taxes to HMRC.
Instead of just reporting at the end of the year, you can update HMRC at any time.
This gives you a full, up-to-the-minute accurate picture of your tax position through the year.
As easy as 1,2,3…
1) Log into #GoFile
2) Import or Update your relevant transaction history
3) Your tax position automatically updates with the latest information
Done.
#GoFile your Self Assessment Tax Returns for … Absolutely Nothing
All features absolutely free until April 2023
For Employees & Directors
File for FREE until April 2023
Report Benefits (P11D)

Claim Allowances & Expenses

Claim Mileage
For Landlords
FREE until April 2023
Report Income Received

Claim Allowable Expenses
Support whenever you need it 🙂
Included FREE with every plan
Learn how to file with MTD

Watch tutorial videos & walkthroughs

Receive full support from our team
For Investors & Trustees
FREE until April 2023
Report Dividends Received

Report Capital Gains

Report UK Trust Fund Income
For Self Employed & Sole Traders
No Charge before April 2023
Report Sales & Expenses in Real Time

Claim Expenses, Allowances & Adjustments

Keep on top of your tax position through the year
For AirBnB and Holiday Letters
£0.00 until April 2023
Report your Holiday Let Income

Claim Expenses

File Adjustments
For Charitable Donators
Totally FREE (forever)
Report Gift Aid cash donations

Report Non UK Charity donations

Report donations of Stock & Land
For Accountants, Agents & Bookkeepers
FREE until April 2023
Flexible tiered pricing based on your usage [see plans]

Manage unlimited clients from a single login

Enable *all* features for your clients

Save up to 80% on standard rates

Compatible with commercial software like Sage, as well as normal spreadsheets

Receive priority support from your accounts manager
So... how does Self Assessment work with Making Tax Digital?
Making Tax Digital is where your tax return is digitally submitted to HMRC, based on a digital transaction history.
You just enter, import or create your transaction history, and your tax profile will be automatically updated with the latest information.
This means you can see at any point your tax position, and helps keep you in control.
Does HMRC see my transaction history?
No. Only summary information (such as total sales in a period) is sent to HMRC.
HMRC never sees your individual transaction history, and would only ever see that if they specifically request it from you, in the event of an audit.
Do I need any other software? Or can I just file direct through you?
You don't need any additional software to use our service.
#GoFile provides everything you need to file your Self Assessment returns, including the ability to maintain a full digital transaction record.
However, if you do already have software and just need to file your MTD returns, #GoFile is built to work with common bookeeping and accounting software, including Sage, Excel, Apple Numbers and more.
What happens if I make a mistake? Can I change it?
Under Self Assessment, you can update your tax position as many times as you like, throughout the tax year.
So if you make a mistake, or need to change something, you can do this at any time.
Once the tax year is completed, you have up to a full year to confirm the tax year is complete and includes all relevant transactions. Once this is signed, if you then need to make further changes you would need to contact HMRC.
Is there a free trial of the software?
I have another question?
If you have a question not listed above, you might find that your question is answered by registering for an account. This is completely free to do, and you can then explore the software and see how it works.
If you still would like to ask a question before registering, please click here to contact us.
Try #GoFile absolutely free
No commitment. No obligation.
Just simple software that works.
No Credit Card Required.
By registering for this service, you agree to our
terms & conditions and privacy policy